Rapid Car Service in Arizona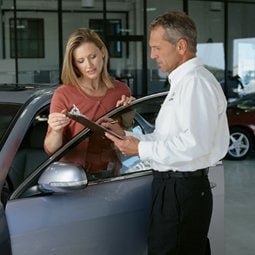 Nothing keeps your vehicle running for longer than regular service from a trained technician. From oil changes to tire rotations, all the way to full-on engine repair the team here at Jones Auto Centers is offering world-class auto service across Arizona. If you are in Buckeye, or just about anywhere in Arizona you can book an appointment with a Chrysler or Ford service center that has a commitment to customer service that is only matched by its commitment to speed and accuracy. You can count on us to get the job done for you correctly the very first time. No matter what troubles you, what you have run into, or what you have left on the highway behind you, our team has the training, the tools, and the technical know-how to get it fixed and back on the road before you know it. 
Book your GMC or Ford Service near Buckeye Today!
When you are ready to book your Ford service be sure to get in touch with the dealership closest to you. Be it in Buckeye, Camp Verde, Wickenburg, or beyond we have dealerships across the state that are all equally ready to show you why we are the best in Arizona. It's just as easy as clicking on the dealership that is closest to you and putting in the time you want to come in for your appointment. So, when you are ready, let us know and we can get you rolling again easily, accurately, and for less than you might think!
Depending where you're located, we have a dealership that will be most convenient for you. Check out our list of Service Departments below, and visit to book an appointment today!